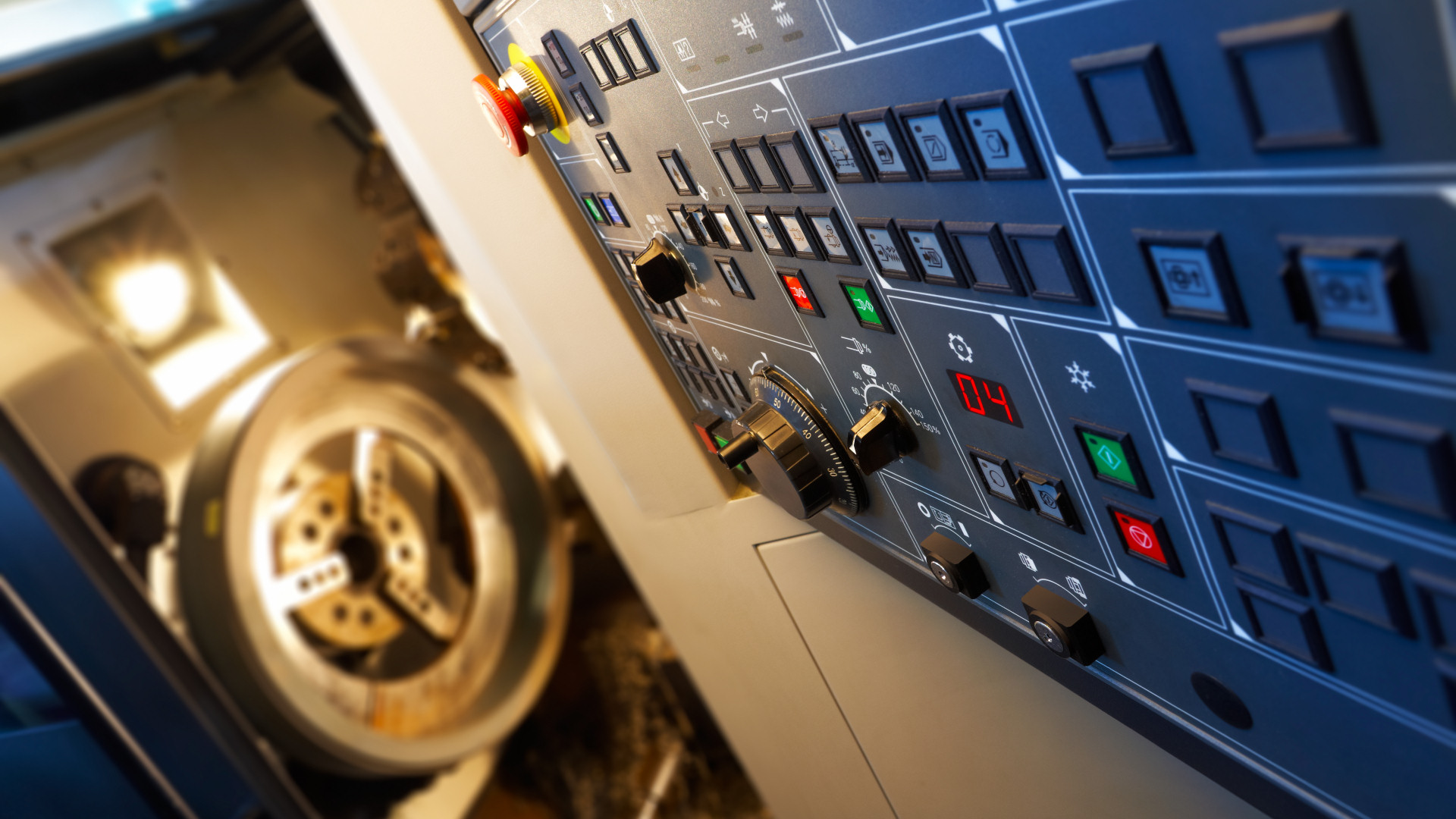 Digital indication
HML 04
HML 04 digital indication is designed for processing information from connected incremental sensors. The indication most common usage is connected with machine tools travel measuring. It is designed as a compact unit, which is made of massive damage-resistant profile. The indication is controlled via diaphragm key located on the front panel, above which a two-line 32-digit alphanumeric display is located. This display is well readable in darkness as well as when lit by sunlight thanks to its backlight. The communication with operators (entering of data…) is carried out via an alphanumeric display and a keyboard. Information on current position of individual axes is displayed on a 9-figure seven-segment LED display for each axis separately. Because of light conditions being changed throughout the day the brightness of the seven-segment LED display can be very easily adjusted to the current needs. There are connectors for connecting sensors, reference switches, network voltage and RS232 interface for connection to the computer of 115200 bps transmission rate located on the back panel.
Indication characteristics can be changed using configuration parameters such as:
displacement of the zero point in the extent of +9,999.999 / -9,999.999
change of the movement direction
number of displayed decimal points
wide range adjustment of the reader using a conversion constant
determination of the bolt clearance in the case of the reader being placed on the movement bolt
other parameters related to axis positioning and NC program execution
It will ensure regaining of dimension accuracy of the machined parts while offering a very easy machine operation to the employee.
Basic Functionality :
reference usage
pseudo-reference usage
zero axes with the option of axis position direct entering
usage of 8 presets (positions / zeros) for each axis or for NC program
changing X axis to average measuring (used in connection with lathes)
evaluating the travel measured in mm, in degrees or in inches
calculation of circle holes
incremental entering of data (evenly distributed holes in the line)
total data entering (individual holes)
backup of the position when switching the indication off (carried out automatically without any interference of an operator)
call-up of the last menu
freezing data on the seven-segment LED display (HOLD)
setting LED display brightness
positioning axes based on cooperation with HML04A module
NC program automatic performance, even by individual blocks manually or in cooperation with HML04A module
saving the current position in the memory (presets) with the possibility of frame-shift entering (tool radius)
calculation of the (circle) axis centre using current axis positions
cumulative mode of Z and 4 axis (used in connection with machines, the Z axis of which is located on the adjustable shelf measured as 4 axis)
reading of code marks of some sensor types
Technicals Parameters HML04 :
| | |
| --- | --- |
| Supply voltage | 230V/50Hz +-10% |
| Number of axes | max 4 |
| Supply voltage sensors | 5V jednosmerných |
| Sensor type | incremental TTL (RS422 interface) |
| Current consumption connected sensors | 2A max. (total) |
| Entry frequency TTL signals | 40 kHz max |
| Voltage for reference sensors | 24 V (internal source) |
| Display range | +99 999,999 / -99 999,999 |
| Minimum screen resolution | 0,001 mm (inch) / degree |
| Time to retain data after turning off | min.1 year |
| Input power | cca 25VA |